Our job is to make your organisation look good
PR Artistry can take care of all your communication content needs.
A fresh approach to IT PR and Content Creation that focuses on deliverables.
No retainers, no unexpected expenses, no long meetings.
Just great service and a job well done!
Aligned to your Goals
Whether you are looking to scale up, expand, move into new markets or sectors, or in preparation for attracting new investors, whatever your goals, PRA has the experience and skills to provide help, guidance and a useful extra pair of hands.
Experienced
You don't need to train us – we have over 25 years experience in the tech sector and we are still excited by the pace of change and innovation. We can quickly understand the essence of your business and what makes your products and services uniquely compelling.
Great Value
There is no monthly retainer as we only charge for deliverables, with no hidden extras. All this for a price similar to many freelancers, but with PRA you get a full service. We don't just create content we promote it and provide a monitoring service to measure success. We start adding value to your business Immediately.
What we do
We provide a straightforward service, tailored to your specific requirements, based on deliverables, that makes you look good. We are results orientated, so no long meetings, we just get on with the job. We get a buzz from thinking and working differently to traditional PR companies, so if we don't deliver, we don't charge!
Content Creation
We write copy that will resonate with all your audiences, including customers, prospects, investors, employees, partners/3rd parties, as well as the press.
Award Winning
We know what wins industry awards, and we have a successful track record in winning them for our clients.
Marketing Support
Whether it's writing case studies, thought leadership pieces, email/lead generation/social media campaigns, or organising events and exhibition entries, we can help.
"When we first engaged with PRA it was to outsource our case study and testimonial writing requirements. Five years on and PRA is effectively our Marketing department."
Encoded, Rob Crutchington, MD
The latest selected blogs from our clients, and sometimes a thought leadership piece or comment from ourselves too.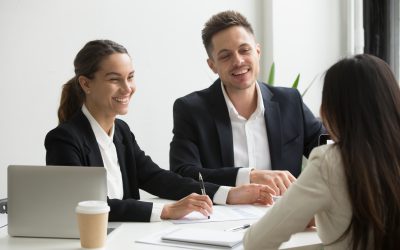 Stress is a major barrier to success and it is affecting everyone. In a new three-part series Ross Daniels introduces Calabrio's campaign to support improvements for people, processes and technology to enable greater wellbeing across contact centre organisations. ...
read more
PR Artistry Limited
Chiltern House
45 Station Road
Henley-on-Thames
RG9 1AT
27A Green Lane
Northwood
Middlesex
HA6 2PX
United Kingdom